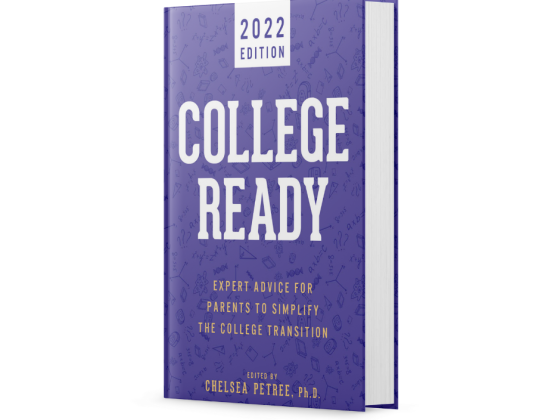 "This summer will truly be a unique experience for your family. Sending a student to college can change your family dynamics, your household structure, and the way you spend your time and money. The college experience will be different from anything you experienced yourself, or anything you have experienced with other children, as each college student's journey is individual (College Ready 2021, pg. 5)."  
To help you navigate this process, the UK Parent and Family Association and WiseAction publishers are pleased to provide you with a complimentary copy of College Ready 2022: Expert Advice for Parents to Simplify the College Transition. It shares practical guidance on how to support your student over the summer, during move-in, and throughout the first semester. 
Chapters address top-of-mind concerns including packing, managing money, staying connected, promoting responsible independence, and supporting academic success. 
Checklists accompany each chapter so you don't forget anything and don't do things you shouldn't! And the book is full of ideas on how to start those tough, but much needed, conversations. 
Chapters of College Ready 2022 are written by expert university officials from colleges all over the country who work with parents and families to enhance student success at the collegiate level, including UK's very own Senior Program Specialist for the Parent and Family Association Nicki Jenkins! 
To access your free downloadable, electronic copy, please visit this site and enter Kentucky2022 at checkout. Paperback copies are available for sale on Amazon. 
If you have any questions, feel free to contact parents@uky.edu and be sure to leave a review here.