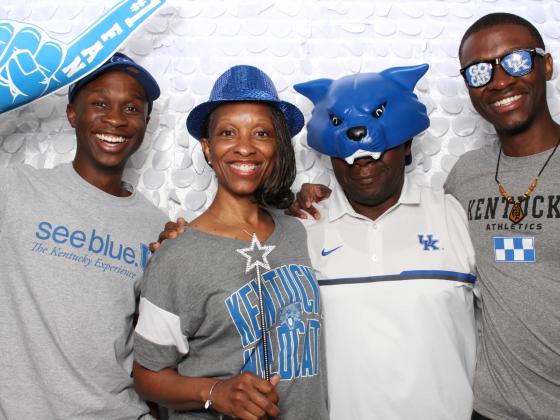 Parent and Family Association
The UK Parent and Family Association, part of the Office for Student Success,  welcomes, educates, and connects parents and family members of UK undergraduate students with the goal of supporting successful student transition, retention, and persistence to graduation.
The UK Parent and Family Association embraces a multidimensional concept of family and the diversity of family structures, including families of origin and families of choice. We are proud to serve parents, guardians, grandparents, spouses/partners, and any other supportive people in the lives of our students. Our staff is committed to the promotion of diversity and inclusion in our work with UK students and their families.